ISSUE #2

reader Oops! We forgot to send out a December update! We've decided to move inFANinbadger mailings to the first of the month to allow us to recap what's happened over the past month and give regular updates on our products, so it all works out!
THROUGH DUNGEONS DEEPER RELEASED
THROUGH DUNGEONS DEEPER is now available in print and digital formats on multiple sites, including our store here, DriveThruRPG/RPGNow, Lulu, Amazon, Barnes & Noble, Apple's iBooks store, Kobo, Smashwords, and a few others. It is in the process of becoming available to libraries and general retail in both print and ebook formats.
THROUGH DUNGEONS DEEPER, like most of our newer releases, is a Digital+ product (see below in this newsletter for more info).
ROBOTS AND CYBORGS AND BIOMORHS, OH MY!
MADE IN ANOTHER'S IMAGE will be the next full non-Polyhedral Roleplaying System publication being released by InfiniBadger Press. We're hoping that this will become available mid-March 2018, but we're aiming to get it out as soon as possible.
MADE IN ANOTHER'S IMAGE is a sourcebook for old school and other games that provides rules to play robots, synthetics, cyborgs, biomorphs. It also includes rules for accessing and using the Hypernet using a number of different approaches, allowing you to bring cybertechnology and exploring virtual worlds into your games. Rules for creating warsuits and mecha are also included.
[click here to view the product page]
DIMENSIONAL HORROR INBOUND
The new expected time for release of this product is second quarter 2018, most likely around May. This gives some additional time to complete it as well as make it compatible with both versions of the White Star RPG (original and Galaxy Edition).
THE NECROID HOST is a supplemental sourcebook for Barrel Rider Games' White Star and White Star Galaxy Edition. It includes an entire techno-horror campaign for White Star (and other science fiction games) and a starting adventure that introduces the new supplementary Angel Class for player characters. The campaign focuses on the terrible and destructive Necroids, aliens from another dimension that are attempting to convert and consume the universe for their own nefarious ends. Rules to create Necroid Lairships and Lairs for exploration are included, along with a large selection of equipment and weapons that both Angels and Necroids use in their ongoing battle.
POLYHEDRAL DUNGEON PUBLISHING PLAN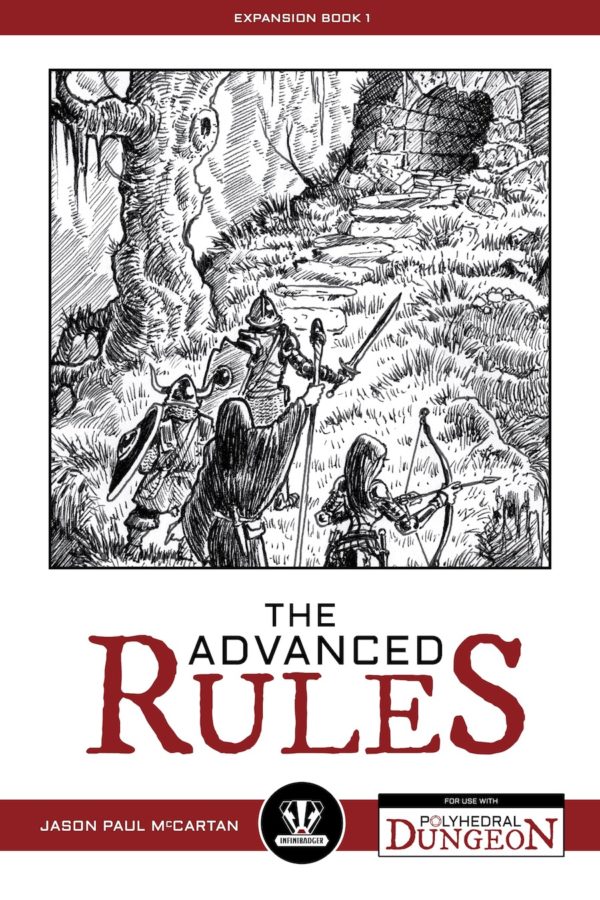 Work continues on the additional POLYHEDRAL DUNGEON supplements, which are benefiting also from the development of other Polyhedral Roleplaying System products at the same time, allowing the majority of rules and mechanics to be standardized across them all. These should hopefully become available in the second quarter 2018, with all titles releasing together on the same day.
Once all of the remaining POLYHEDRAL DUNGEON books are published (at least in PDF format), they will be bundled together to allow additional savings for those that are interested in completing their collection. We'll be using the "complete your collection" approach on OneBookShelf, as well as offering a comparable bundle at our website (through the use of discount codes). This is a great way to pick up all of the products slightly cheaper than normal, and also get a discount if you decide to upgrade one or more print versions of any of the books, as you'll pay the difference between the standard print and digital prices.
The bundles will include The Advanced Rules, The Book of Monsters, The Book of Magic, and The Book of Loot.
UPCOMING POLYHEDRAL PROUDUCTS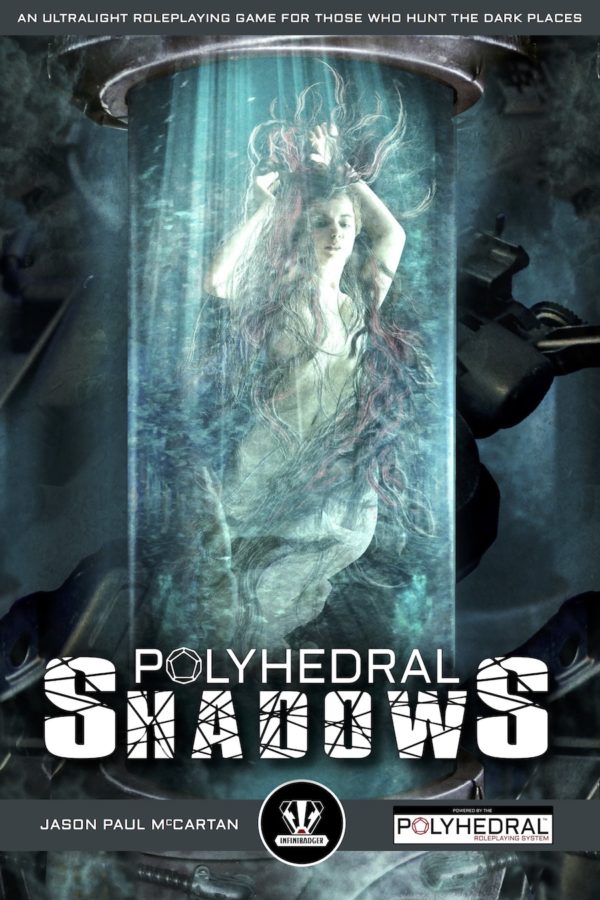 The Polyhedral Roleplaying System will grow soon with the addition of POLYHEDRAL SHADOWS, POLYHEDRAL APOCALYPSE, and POLYHEDRAL GALAXY. Each of these books will contain everything needed to play games of postmodern conspiracy, future worlds after disaster strikes, and galactic exploration and discovery. They will also come with their own supplementary "monster" books that will provide a larger selection of creatures and entities than the core books. All of these "monster" books will provide mostly unique creatures to each genre setting, but all of them (including The Book of Monsters) will be able to used with any genre setting.
Consideration is being given right now as to whether each of these books should be offered as a Kickstarter to help fund artwork for them. Running one or more Kickstarters for these books would allow the books to come to market faster. Any Kickstarter would not be created until the almost final version of the products is complete, which is estimated to be early third quarter 2018.

The ebook versions of THE GRAVEYARD AT LUS are in development and will hopefully be complete by the end of February 2018.
The remaining free expansions for the book will be released over the coming months, one or two at a time, in PDF.
WHAT COMES AFTER is a game that allows you to explore a world where a catastrophic event has occurred that changes the way the world is: asteroids, war, resource loss, famine, pandemics, zombies, alien invasions or visits, and other options allow Judges and Players to create and play games similar to the vein of many post-apocalyptic media properties. The game uses the FACET System, a system that focuses on playing a cohesive team while still pursuing individual personal goals.
This product may also be offered as a Kickstarter (along with its two supplements as part of it) to help fund artwork for it once the core texts are written. Expected release time for this product and its two core books is fourth quarter 2018.

Our Digital+ program is designed to allow purchasers of our print products access to complimentary digital versions of them (where available). This includes PDF and various ebook formats. It also means that if you buy a PDF or ebook version of a product on any of the storefronts we use, you can claim additional digital versions of the same product direct from us as well as have backup copies of your purchase direct from us. In some circumstances, you may receive a discount on ordering the print version.
For more information, visit our Digital+ information page.
RETAILERS
If you're a retailer, or you know of one, who is interested in stocking InfiniBadger Press products in their score, visit our Retailer Support Program page for more information on how to do that. Some of our titles are now making their way into distribution, but can also be ordered directly from us.
OneBadgerUn Limited
dba InfiniBadger Press